Photos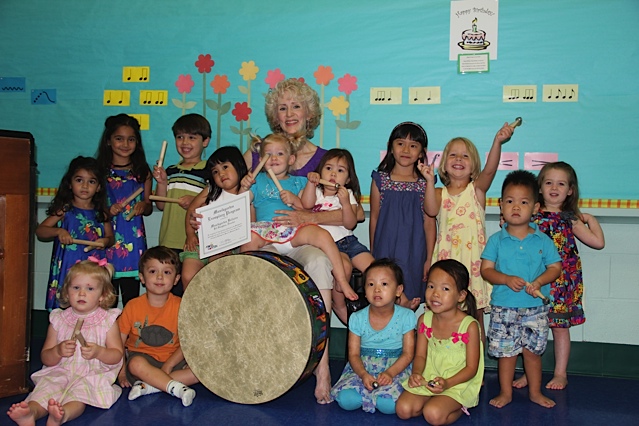 .A PICTURE IS WORTH 1,000 WORDS...

Click below to explore different classes through photos.
Family Music for Babies - Music is highly beneficial, and it's never too soon to start! We rock, dance, bounce, sing, & assist baby in playing rhythm instruments. Babies listen, learn & laugh. Such fun!
Family Music for Toddlers - The joy of music and movement is obvious on these young faces as we lay a musical foundation that will last a lifetime!
Cycle of Seasons (Preschoolers) - Child-led and child-focused, this imaginative class has a nature focus as musical skills are expanded through creative, process-based learning.
Music Makers at Home - We explore instrument families, beginning music notation, and simple ensembles, while also learning about different ecosystems.
Music Makers Around the World - Pre-piano skills are solidified while students explore four distinct cultures through music, dance, stories, and even cuisine!
Music Makers at the Keyboard - Singing, moving, and listening combine as children begin to play the piano and develop basic music theory skills in a group setting.
Family Nights - Smiles say it all at these year-end evening celebrations where students and their families share in a special music class followed by refreshments.